OUTDOOR KITCHENS, DINING ROOMS & ALPENDRES
Gazebos, sun shades and garden rooms are very popular garden structures that we are asked to build by our customers in Portugal.
One of the interesting things for our craftsmen to work with is the different designs that our clients come up with.
We are often given sketches ranging from a page out of a notebook to ripped out photographs from fancy coffee table magazines.
Our job is first to talk through the design with the client so that we fully understand what they are trying to achieve. We then discuss the project thoroughly so they don't miss any features which could be expensive to install later. We talk about the use that the structure is going to be put to.
It could, for instance, be an outside dining room so the water supply and drainage for a sink would a nice addition then, of course, there is lighting both inside and out and even planting of shade and windbreak areas.
As you can imagine it's a pretty long list but because we have built many of these structures the process for us is straightforward.
3 MAIN STRUCTURES
1, Structures with post or pillars and no waterproof roof. These are pergolas which will have plants or vines growing over them or straw, shade membrane or bamboo roofed so that they provide shade only.
2, Then there are the waterproof/ weatherproofed roofed structures which can also be on pillars or be surrounded on 3 sides by solid walls with roof materials ranging from timber shingles, roman roof tiles to glass.
3, The fully walled buildings with solid tiled roofs can be used as outside dining rooms, Moroccan style living spaces, Japanese tee houses. Ideal to sit and relax reading or chatting with friends. The goal is to keep out the weather rain, wind and sun.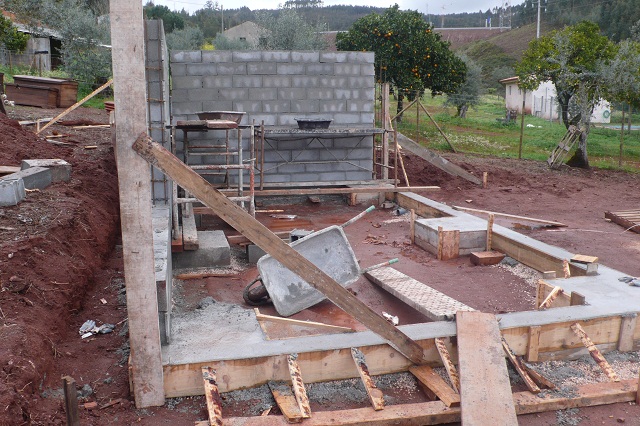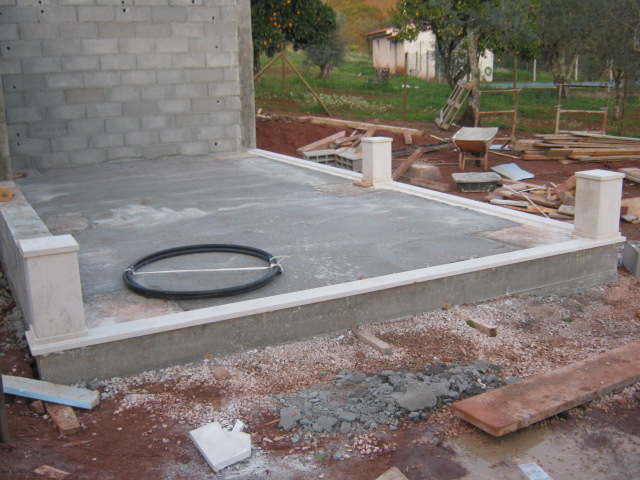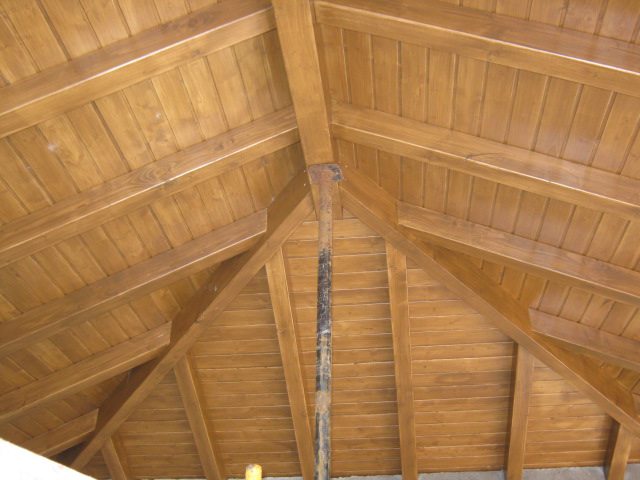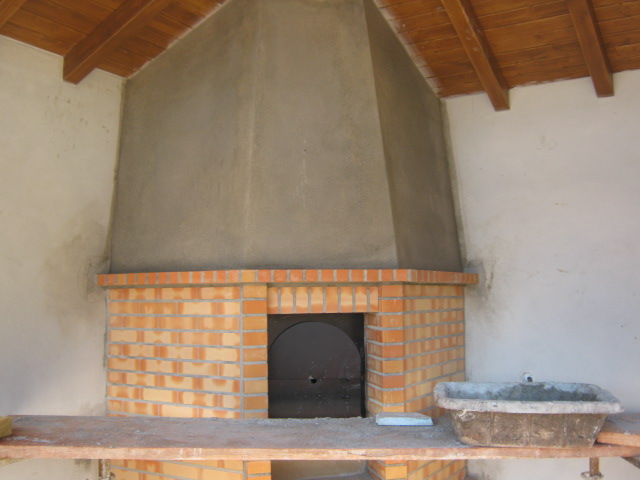 Pergolas
Pergolas are usually employed where the client wants to keep out of a prevailing wind, have dappled shade but are not interested in sitting out in colder weather or in the rain.
They do allow a skilful gardener to make a very special relaxing hideaway with the use of screening and shade plants, They can be of an ultra-modern design or as traditional as you like incorporating ancient reclaimed chestnut beams, cartwheels, old olive jars and hand carved stone troughs as planters. There will occasionally be times when due to the foliage being affected by changing seasons the pergola will not provide enough shade.
Gazebos and alpendres with a waterproof roof
The roofs can be tiled made of beaten copper, glass, in fact, anything that you can imagine one of my favourites is natural bamboo underneath the tiles as it reminds me of Bali. You can also hand linen cloth under the roof to give a Caribbean feel.
Walls can also be made of all kinds of materials from cob (a mixture of earth and straw) rendered bricks, stone, timber or even sailcloth.
The important thing is to choose the material to suit the purpose that you are going to put the structure too.
And don't forget the colours you can incorporate into the design. Not just in the furnishings but in the structure. You can use whatever colours and textures you like for instance opaque glass bricks or bottles set into the wall to provide a little subtle lighting
If you are looking at year-round use you want to consider fire pits, chiminea to keep warm on winter nights.
Fountains and fish ponds, cascades, day beds hammocks and built-in furnitures